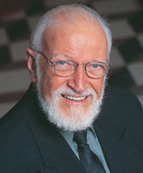 I read fairly fast, but occasionally a book comes along that has to be read slowly, savored, pondered, and carefully considered.
The Vanishing Evangelical
is such a book and sadly it will be the
last
offering by
Calvin Miller
.
I first encountered Calvin's writings in
The Legend of the Brotherstone
, a book of enduring quality--especially at Christmas time. I have pondered many of Calvin's other books, but this one hit a note with me and it provided me with confirmation of thoughts I'd been feeling about the condition of the Christian Church in America, but it also provided me with solutions for the problems. I am not going to wax poetic about this book, but I am going to offer one quote:
Let us seek Him where He may be found. Put no expectation on any church. The splendor is not somewhere out there. The revolution is in you! Whatever others may do in the forefront of this great flame, do only as He bids you. Then Christianity will be born in vitality in at least one place: within your own small heart. Either there or nowhere.
Calvin calls this our only hope for the vanishing evangelical, and for the church itself. It's the only way we can remove the cultural infection from the church--by coming back to our first love.
Five Stars, Two Thumbs Up, and a commitment to fall in love with Christ again.