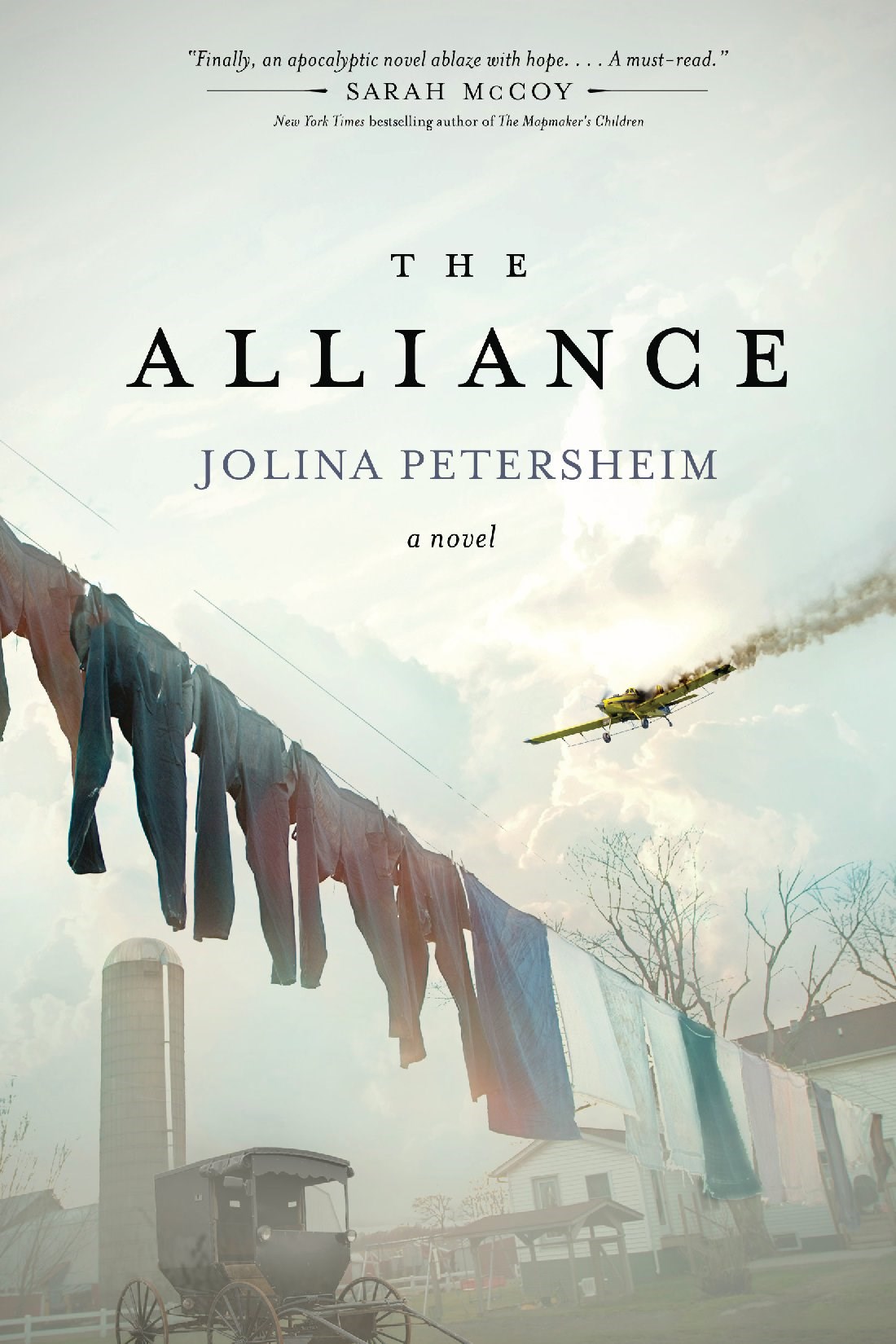 I am probably the only person who got through the nineties without reading the Left Behind series by Jerry Jenkins and Tim LaHaye. My nightmare threshold is too low to take in much of the action in those books. My children, however, loved them! So I chose to review
The Alliance
by
Jolina Petersheim
without realizing it was going to pick at my nightmare threshold.
Leora watches an airplane crash into a field near her home. She goes to the plane to see if the pilot is still alive. When the pilot comes to, he tells Leora his crash is the result of an Electro-Magnetic Pulse. The EMP takes out all phone and electrical services and creates a panic in the surrounding area. This book parallels a look into the tribulation when the cost of bread is so dear that the average person won't be able to buy it, people will be turning against their neighbors, and even the most faithful Christians will doubt their trust.
Jolina Petersheim writes with such skill her stories draw the readers in and shake them about before letting go. Five Stars, Two Thumbs Up, and a prayer for NO Electro-Magnetic Pulses.
My thanks to Tyndale House for allowing me to read and review this book.