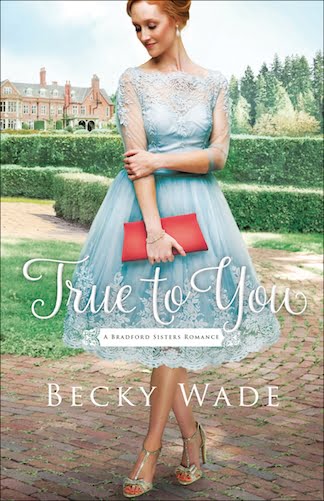 There are three Bradford sisters in this novel, which sets the stage for two more novels to come. There are characters that correspond to the three sisters, which kind of gives huge hints as to what's working in
Becky Wade
's mind.
Nora is the focus in True to You, she is the middle sister, a genealogist, and she quite doesn't know what to do when a larger than life man rescues her in a training exercise for a security company. The man is John Lawson, the owner of the company, a former Navy SEAL, and a man who is in search for his birth mother.
Becky writes great novels with believable characters set in incredible settings. While Washington State has some unbelievable settings, Becky placed this in a fictional town that is near some towns that are real. I live in Washington State, and I know the area where this takes place. It is a beautiful place, but it rains a lot on that side of the mountains. Rain was an infrequent visitor to this novel, but if that is the worst I can say about this novel, it's a pretty good novel for sure.
There is a bit of intensity in the novel that makes it move along and creates an entertaining read. Five Stars, Two Thumbs Up, and a well-researched family tree.
My thanks to Bethany House for allowing me to read and review this book.