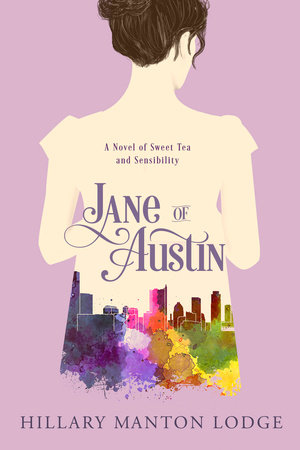 Hillary Manton Lodge
writes books that are a feast for the senses.
Jane of Austin
takes tea drinking to a whole new level. She also outshines me in the baking department too. I keep wishing that Hillary would put out a cookbook so that all her recipes are in one place. I would be first in line to buy it.
Jane, Celia, and Margot are sisters who lose their home when their father loses his job amid a scandal. Celia loses her job soon after and Jane has to quit school for lack of money. The only thing left to do is to start a tea room with baked goods to go with the teas. When the landlords of the tea room decide to evict them, Celia and Jane decide to move to Austin, Texas, where they have a cousin willing to take them in. Part of the deciding factor is Celia's breakup with her boyfriend.
On the road to Austin, the canopy blows off their truck and Sean Willis stops to help. He catches Jane's eye just as Jane catches his. I guess every book needs a Sean to counteract the goodness in Jane and her sisters. Sometimes the villains don't appear to be villains--looks can be deceiving.
Arriving in Austin about the same time as the sisters is Callum Becket, a dedicated Marine who lost a leg in the Mid-East and is coming home to figure out life. They all stay with the sisters' cousin, Ian, a kind man with a welcoming family and lots of money.
Hillary has written this book in alternating first persons with Jane and Callum narrating the plot. She has given an interesting look inside brewing tea to extrude the best flavors and matching teas to pastries with the best flavor profiles. Like mixing the tea blends and the pastries, there is a lot of trial and error in mixing the people. And in brewing the perfect cup of tea, there must be patience in getting the flavors of the characters to rise and bring their aromas to bear in the plot.
My one criticism is that the end of the book seems a bit rushed and too many things happen at once. I would not have minded a longer book to more fully develop the denouement. Still this is a five-star book, with two thumbs up, and a nicely brewed cup of tea.
My thanks to Waterbrook/Multnomah for allowing me to read and review this book. And to Hillary Manton Lodge, keep the great books coming.